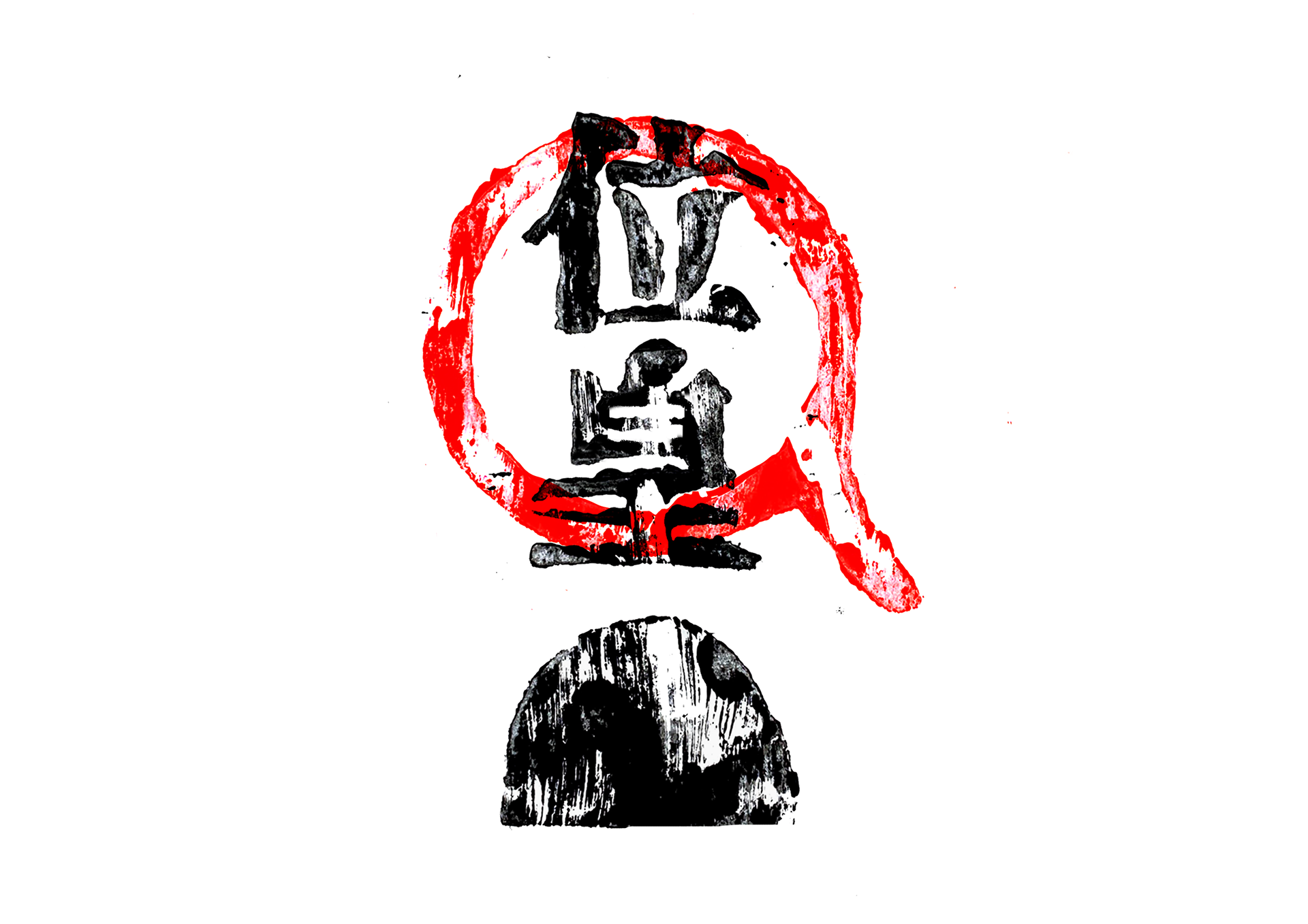 I chose to name the bar, 'Emperors Throne' as I wished to allude to the idea that the guest will be treated like an Emperor sitting on the throne- or barstool in this case. I started with the identity and created a logo that has the symbols for 'Emperors Throne' written downwards. Along with this, I created a red speech bubble which also acts as a head and added a black marking that iterates the body of the guest. I chose a bold red to contrast with black as it is a traditional colour scheme that re-routes the bar back to traditional values. To further this, I used Lino printing to create the logo as it worked well to create imperfections and ink strokes, which is seen in traditional Japanese art.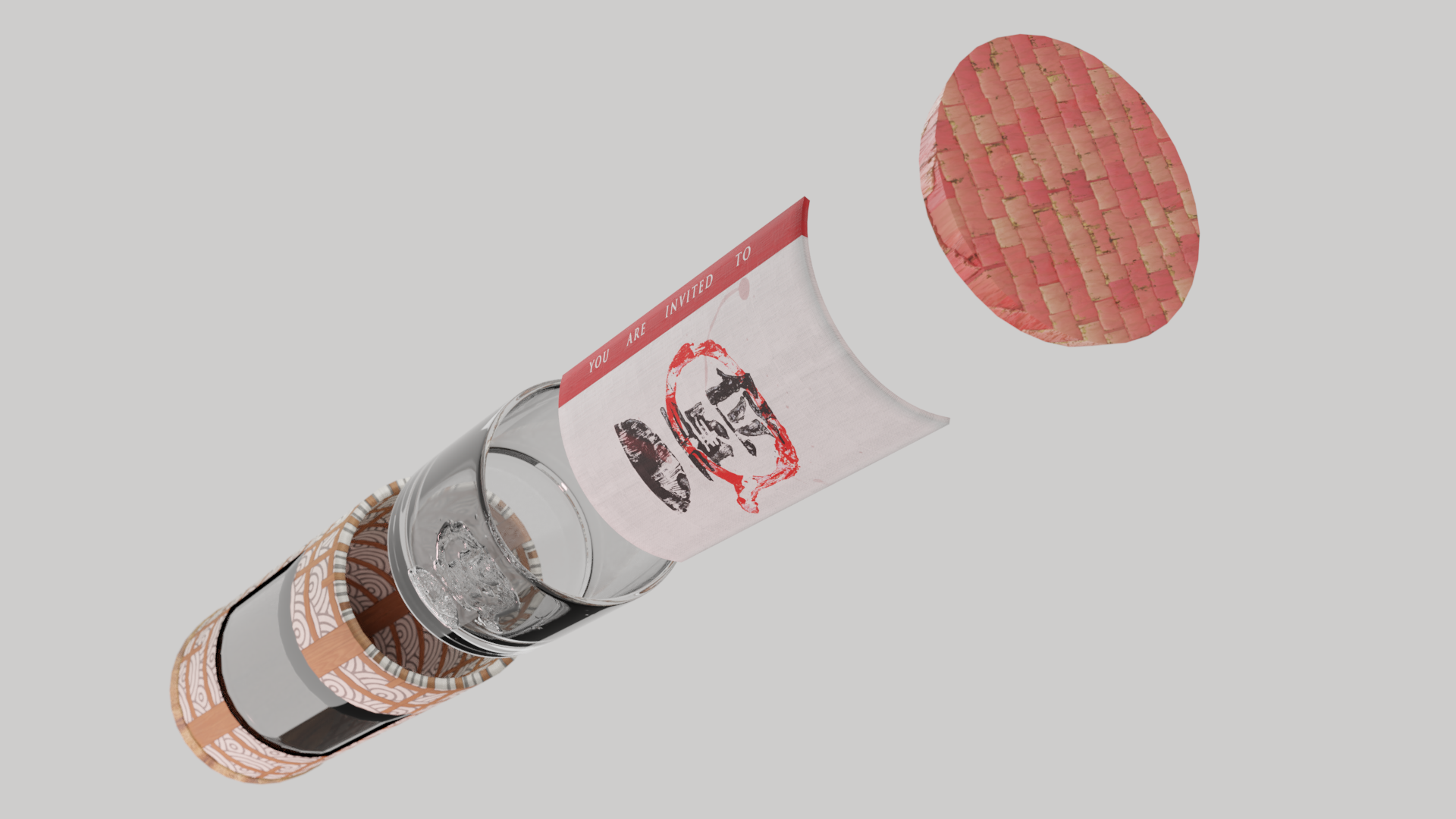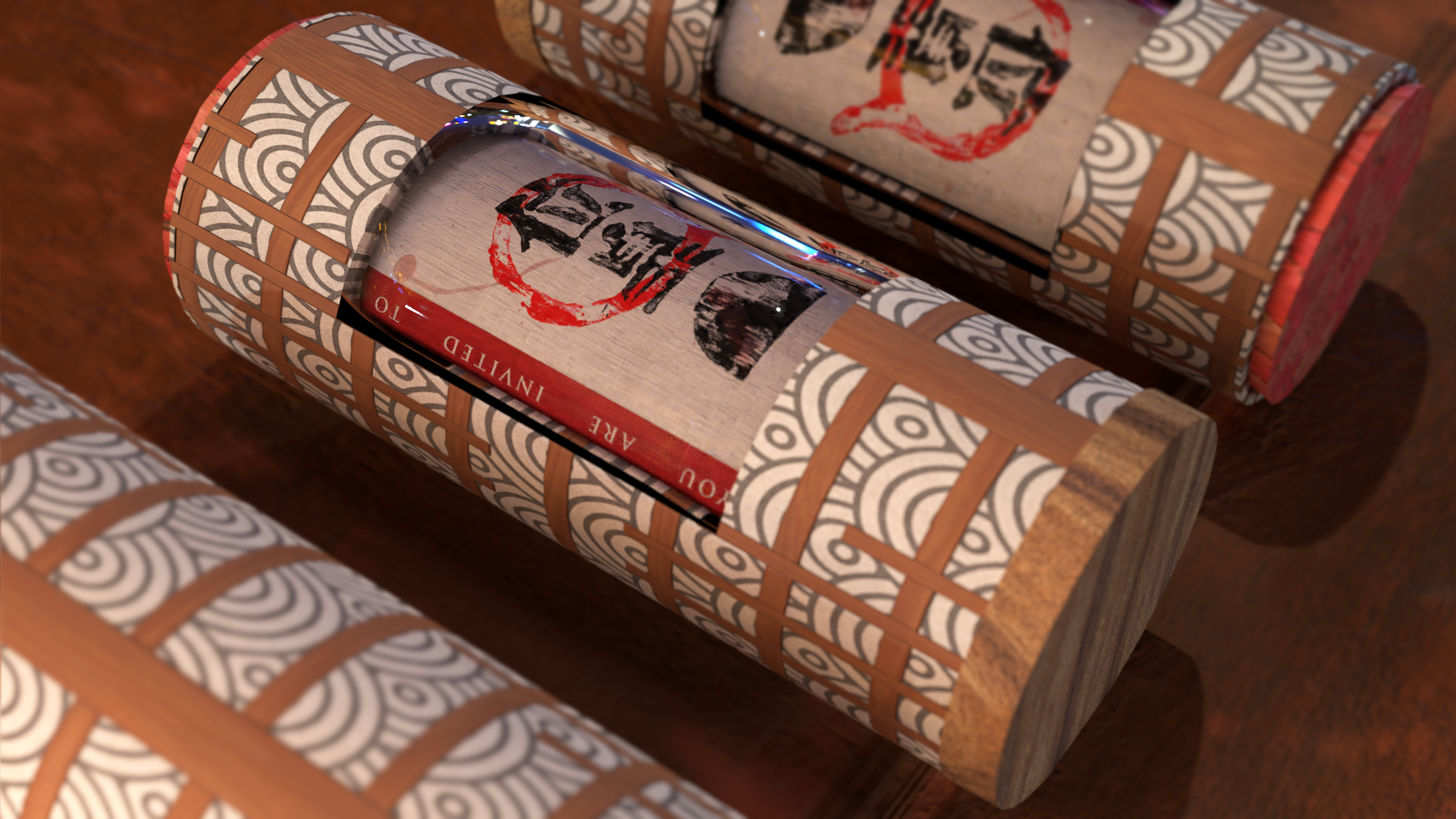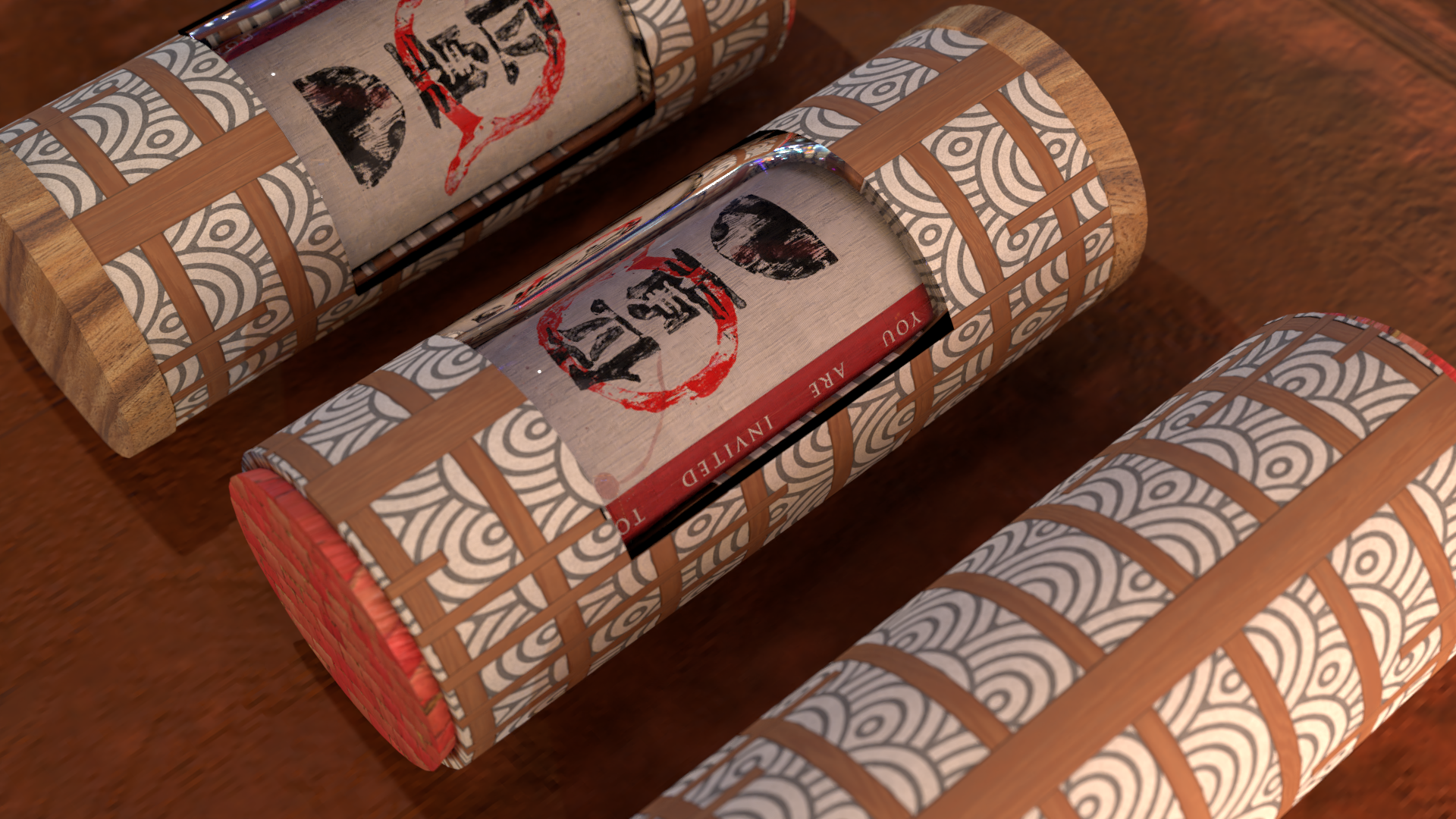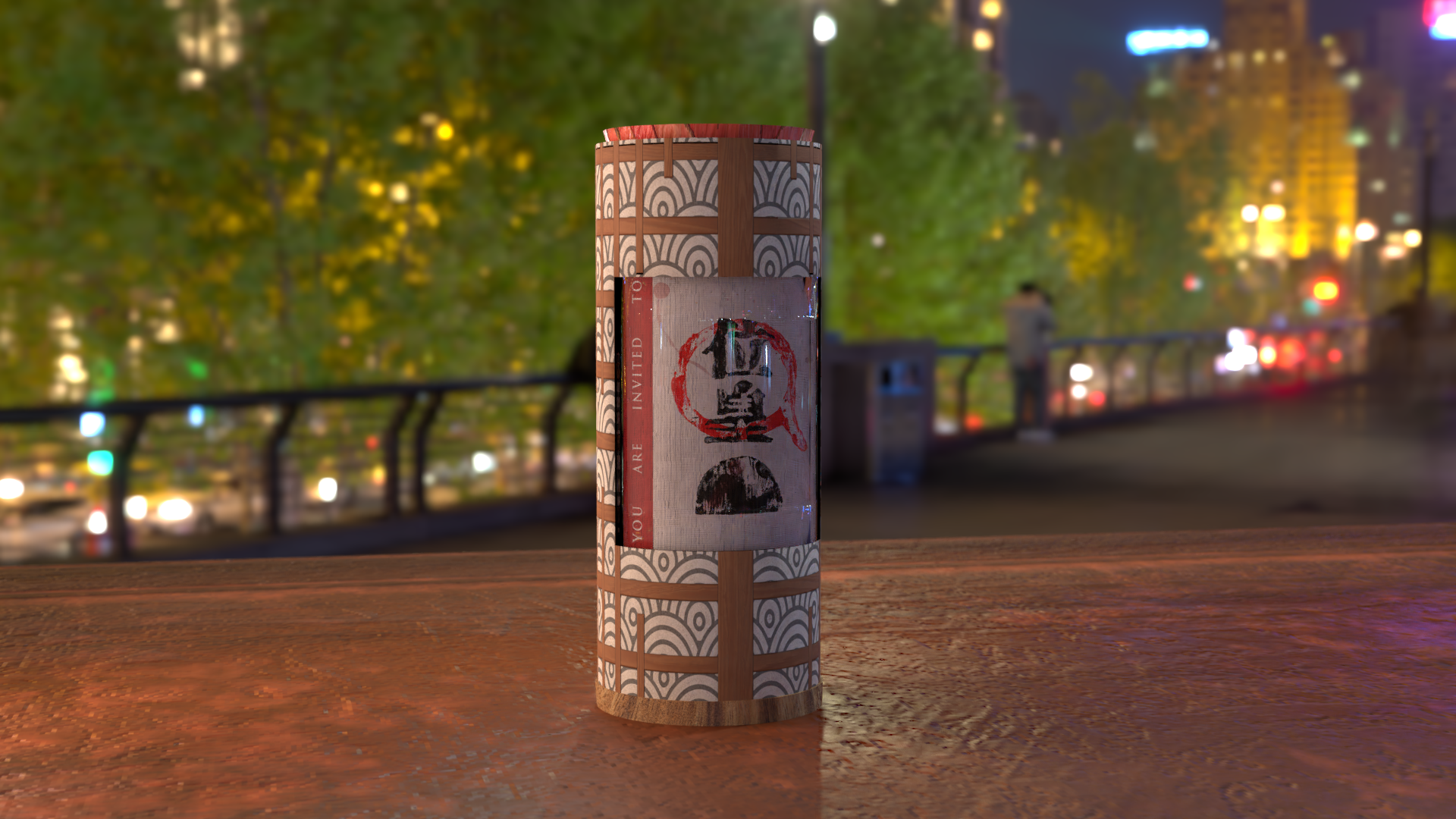 The invitations are made with a canvas material and made to iterate napkins that you would get in a bar. I used a canvas material because I wished to celebrate the 'art' of Japanese cocktails. Cocktails can take up to ten minutes due to the masterful technique of combining ingredients and sculpting ice for a specific drink, therefore the craft is more than a method to make a drink but an art-form. The canvas material, therefore reflects this. 
A closeup of the napkins copy-
'We are a Pop-up Cocktail bar that caters to one person at a time. 
Our mission is to give you a social and Flavourful experience that celebrates the art of cocktails and conversation in a Covid safe environment. 
This experience is 100% free and catered by us, for you.'
I knew that an experience that caters to lonely individuals is off-putting, therefore I wished to hide the reasoning behind the bar in the invitation and encourage people to enjoy a night of conversation and celebration.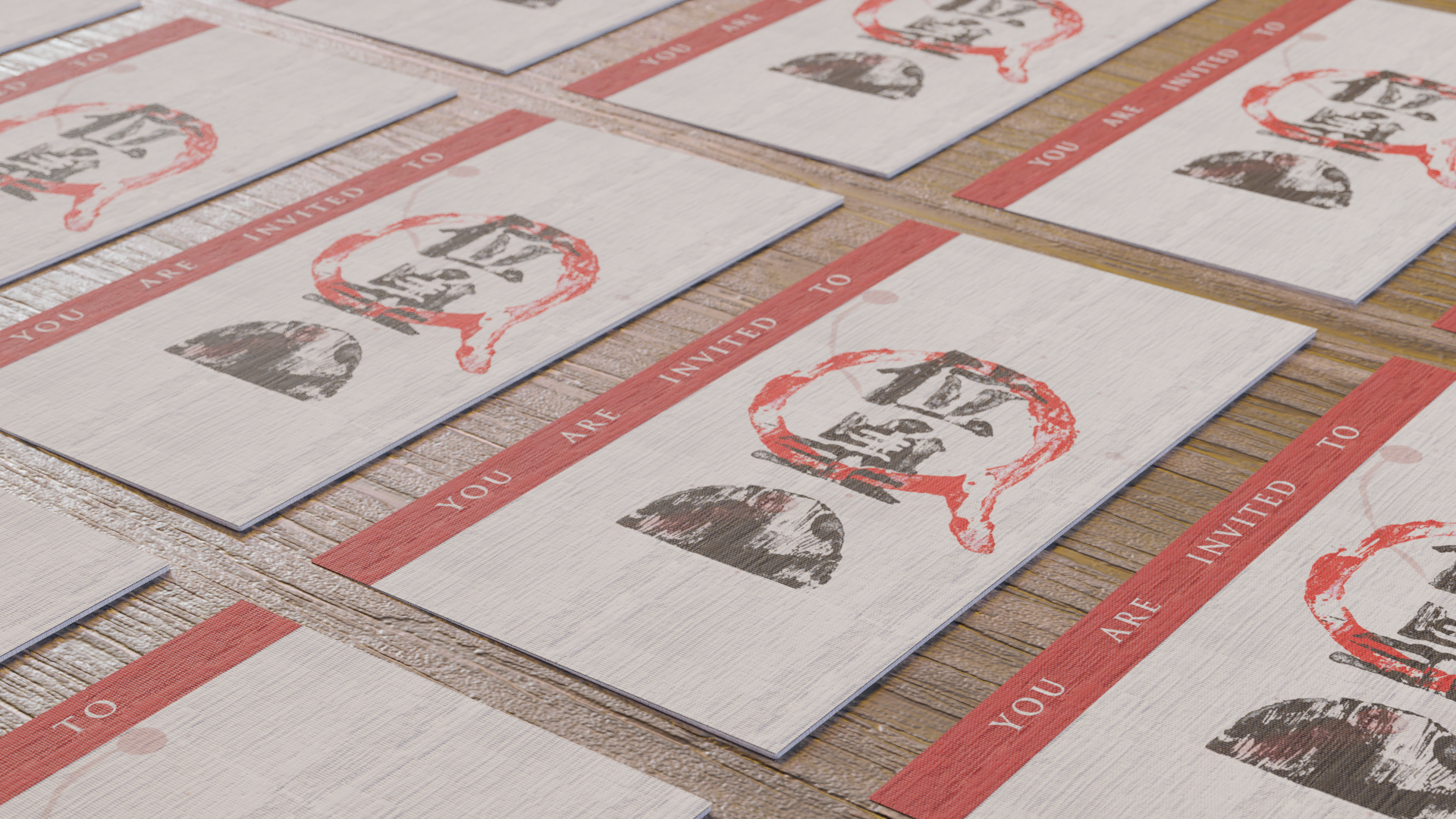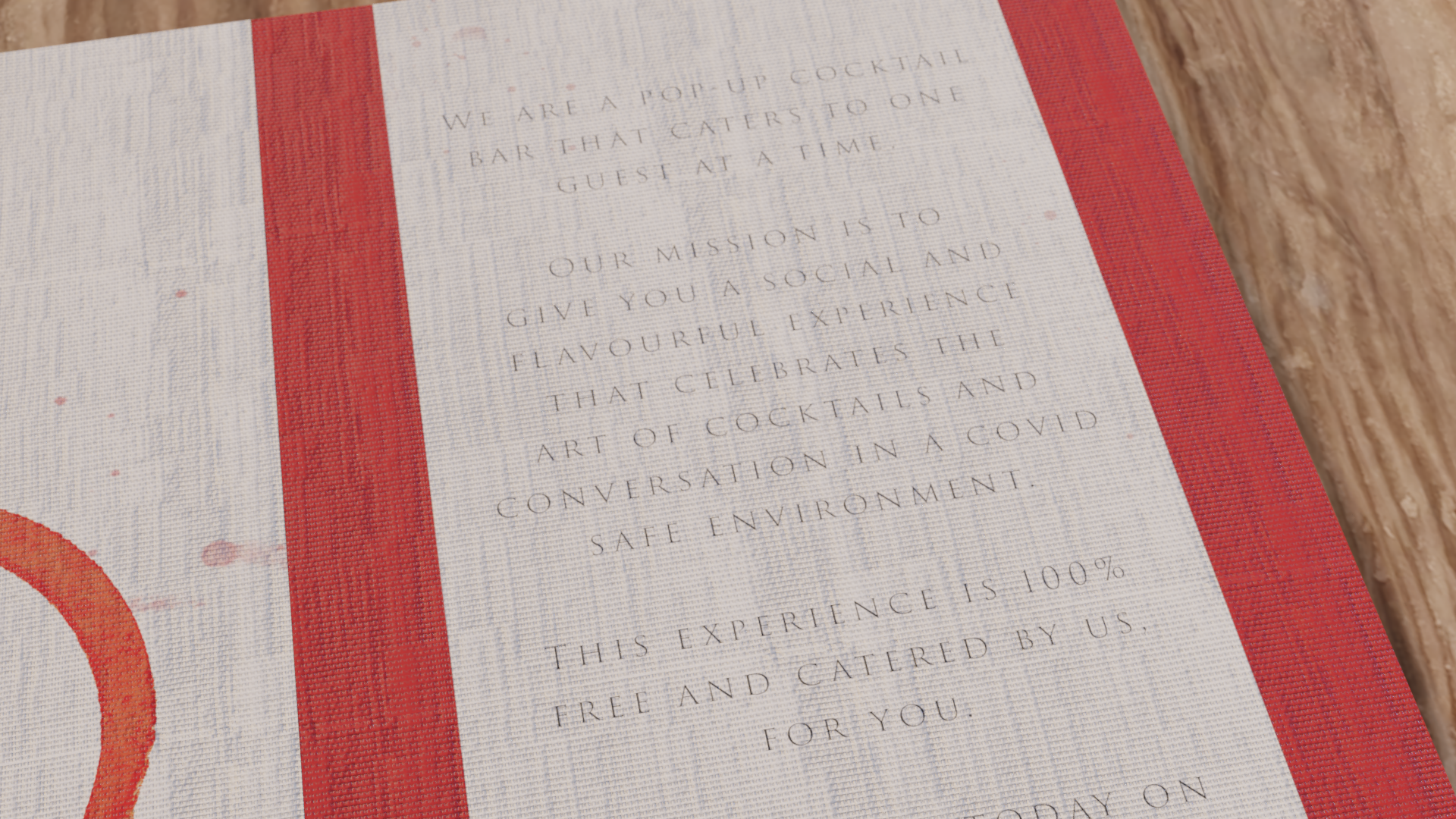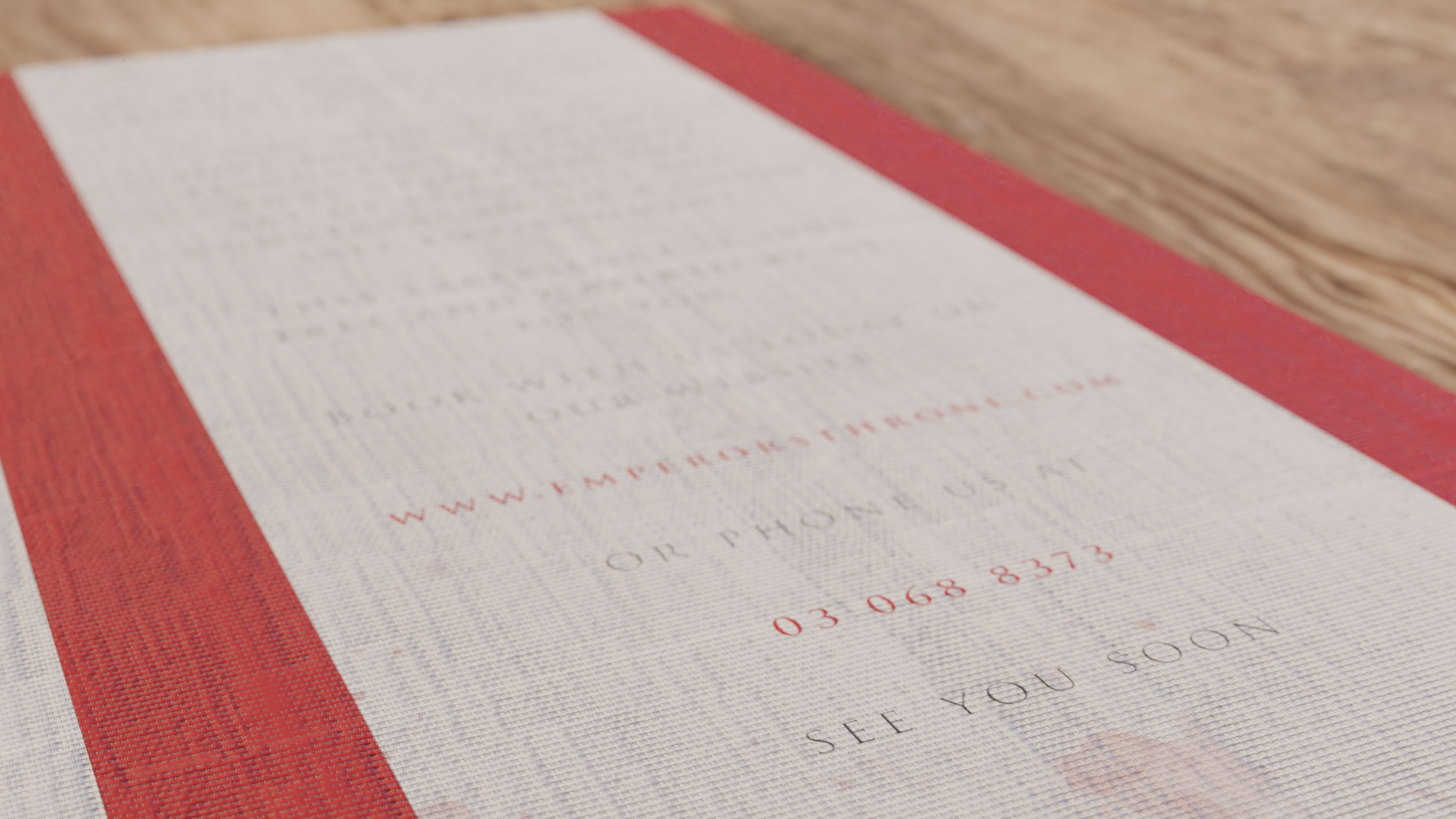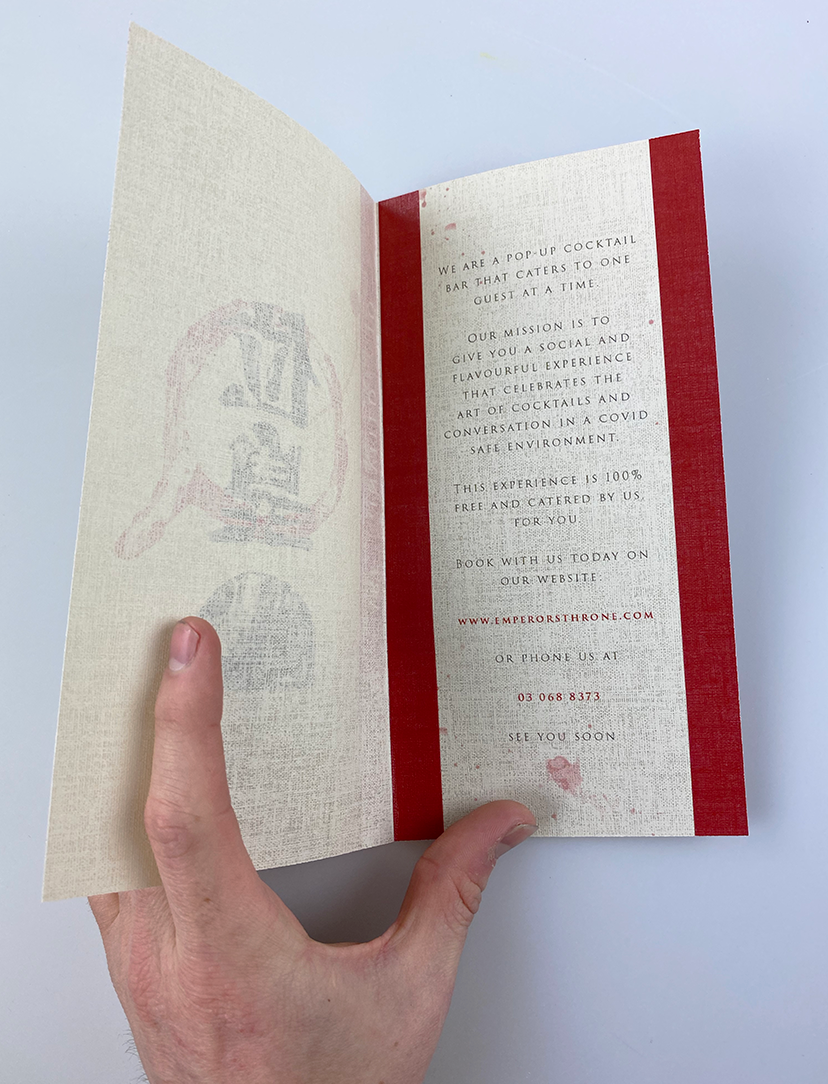 I also produced a physical copy of the invitation using canvas stock. I created splatters on the design before printing to iterate drink spillage and paint splats. This celebrates the art of cocktails by hinting towards drinks and fluidity and motion when creating the beverages.